Posted on 12. Oct, 2012 by Dale in Destinations
Imagine Mauritius; the island of fine white sandy beaches, cobalt blue sea stretching out to the horizon and bright sunshine shining down. The epitome of tropical luxury in the Indian Ocean, Mauritius is beautifully tranquil but also incredibly accessible for travellers from the UK. The island isn't simply beautiful, however – it's also a haven for those who like the very best of everything – especially when it comes to food!
Visitors to Mauritius will find that there are fantastic options when it comes to eating out; from the freshest fruits for breakfast through to unbelievable afternoon tea and a la carte dining as the sun sets. The Mauritian cuisine has links with French cooking, as well as Creole, European and Indian styles – so you'll be spoilt for choice when it comes to placing your order.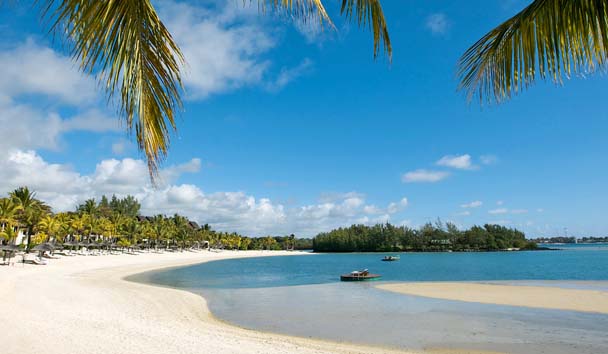 If you're planning a holiday to Mauritius in 2013, take a look at some of the Elegant Resorts recommendations for eating well on Mauritius!
The North Coast of Mauritius
Chateau Mon Desir, Balaclava: International Fine Dining
Set on one of the most beautiful Colonial-style estates in the north of Mauritius, you'll find this restaurant overlooks the historic ruins of Balaclava and pays tribute to the Mauritian history. The menu at the Chateau Mon Desir is influenced by French cuisine, with more than a touch of Mauritian sprit – expect dishes such as Noisettes of lamb with calvados apples or poached scallops with Asian spices.
Open for dinner, Monday to Friday, from 7.00pm and on Saturday and Sunday for brunch from 11.00am to 2.00pm and high tea from 3.00pm to 5.30pm.
Le Capitaine Restaurant, Port Louis & Grand Baie: Seafood
With a Le Capitaine Restaurant in both Port Louise and Grand Baie, this is a great option for those who want to experience the delicious fresh fish and seafood from the island. Relax in the stylish setting and enjoy dished such as a whole crab cooked in white wine, or lobster  ravioli  with  fresh mushroom and cucumber quenelle – or tuck into the highlight of the menu – fresh lobster!
Open daily for lunch and dinner.
La Table du Chateau, Mopou: Contemporary Italian
It's difficult to determine what is more impressive at the La Table du Chateau – the setting or the food! A contemporary restaurant nestled in an orchard, you'll find the menu full of fruits and vegetables from the gardens used in a creative fashion. A tea room in a shaded corner is the perfect place for afternoon tea or tasting crystallised fruits and jams along with a traditional cocktail!
Open daily from 10.00am to 4.00pm.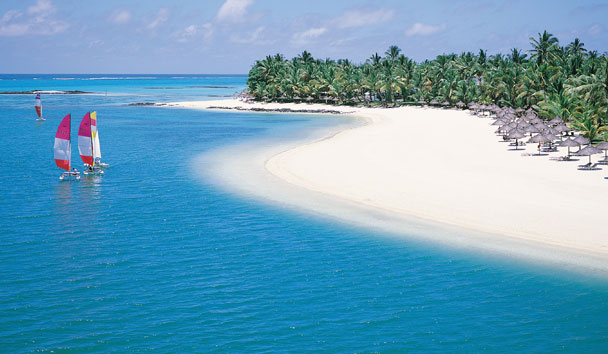 The South Coast of Mauritius
L'Alchimiste, Chamarel: A La Carte
An upscale restaurant in Chamarel, L'Alchimiste specialises in a unique blended cuisine with a focus on local produce, often from the restaurant gardens! Dishes often include exotic delicacies such as palm heart, wild boar and deer – all accompanies by fine Fresh wines.
Open for lunch, Monday to Saturday, from 11.00am to 3.00pm. Open for private dinners on request.
Le Chateau Bel Ombre: French Gastronomy
Dine in Colonial grandeur and an ambience reminiscent of old Mauritius in the heart of Domaine de Bel Ombre. Perfect for lunch and romantic dinners, Le Chateau Bel Ombre infuses the palate with elegant French cuisine in magnificent surroundings.
Open for lunch and dinner, Tuesday to Sunday.
Varangue Sur Morne, Chamarel: Mauritian Cuisine
Originally  a rustic gamekeeper's lodge,  the restaurant has been conceived as a large  veranda  with a balcony from where there are mountain views, offering a sublime serene setting. The  gastronomy at Varangue sur Morne is an authentic recipe of flavours and dishes derived from Mauritius' diversity.
Open daily for lunch from 11.30am to 3.00pm
The East Coast of Mauritius
Domaine De L'etoile, Bel Air: Fusion Cuisine
Domaine de l'Etoile  is situated in the valleys of the natural reserve of the Domaine and represents  the beauty of the island's landscapes, while offering divine dishes infused with the flavours of local cuisine.
Open daily for lunch.
Le Cafe Des Arts, Trou D;eau Douce: Seafood
Set in the ruins of an old sugar mill, Le Cafe des Arts has a magical atmosphere and the stone walls are hung with bright canvases by the late Yvette Maniglier, the last private pupil of Henri Matisse. Look forward to fresh seafood dishes and Creole feasts cooked by Mauritian and French chefs, from butter-grilled langoustine to a spicy catch of the day steamed in banana leaves.
Open daily for lunch and dinner.
The West Coast of Mauritius
Sirokan, La Gaulette: Mauritian Cuisine
This charming Creole restaurant serves authentic Mauritian dishes and is known locally as the best place in town for lobster. The food is of an excellent standard, as is the rustic atmosphere and friendly service.
Open for lunch and dinner, Monday to Saturday.
Saint Louis, Port Louis: European Cuisine
The restaurant is located in the heart of the city and has a history spanning 120 years. A blend of sophistication – fuelled by a master chef and attentive staff, and simplicity – due to its serene environment, the restaurant is the perfect setting to enjoy the signature European gastronomy with a local touch.
Open for lunch, Monday to Saturday.
Central Mauritius
La Cle Des Champs, Floreal: Fine Dining
French gastronomy awaits those who love to discover new and innovative delicacies, serving lunch and dinner in seclusion brimming with personalised attention. The menu offers exceptional French cuisine.
Open Monday to Saturday from 11.30am to 11.30pm.
Dale