Posted on 26. Jul, 2012 by Elegant Resorts Travel Experts in Travel Experts Advice
Here at Elegant Resorts, we are proud of the wealth of knowledge each of our Travel Experts maintains about our luxury holiday destinations. When you're planning a holiday, there is nothing more reassuring than hearing about the hotel, resort or destination from someone who has been their themselves – which is why we make sure that our experts have first-hand experience of destinations across the globe! If  you want to know more about luxury holidays to South Africa,  read on to find out about our expert's safari experience.
My safari in South Africa was easily one of the most incredible experiences of my life. Our trip took us across the north east of the country, stopping at four destinations: the Leopard Hills Lodge, the Singita Lodge, the Royal Malewane Hotel and finally Camp Jabulani. I spent most of the holiday in Camp Jabulani, but would recommend all my destinations to anyone on the hunt for safari holidays!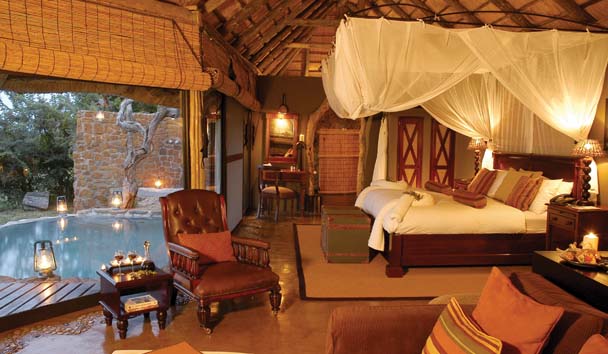 I chose Camp Jabulani since, with a range of unique, exciting activities to try, it offered a very different experience to the traditional 4-wheel drive safari trek. The stand-out moment from my stay was an elephant-back safari: walking through the spectacular African bush on the back of a huge elephant was a surreal, once-in-a-lifetime experience which delivered a unique perspective on the stunning natural environment of South Africa.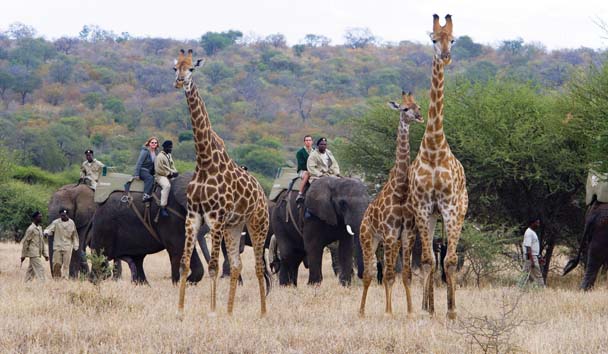 I was able to visit the Endangered Species Centre during my visit – one of the most interesting stops on my entire trip. The Centre allows visitors to interact with a variety of fascinating animals in controlled circumstances – I was able to see wild dogs and even stroke a cheetah (after establishing that it was tame!).
The entire trip was filled with memories and moments – even one incredible sighting of a Pangolin – an extremely rare armour-plated anteater! My accommodation – at each stop on the trip – was of the highest quality and staff were never far away to cater to my needs. As a vegetarian, I was a little concerned about the food choices I would have, but with plenty of veggie options, I was more than satisfied with the menus! An amazing experience from start to finish, I'd happily recommend anyone planning for an unforgettable holiday to put South Africa to the top of their list!
Elegant Resorts Travel Experts