Posted on 10. Oct, 2012 by Elegant Resorts Travel Experts in Destinations
The Indian Ocean is host to some of the most gorgeous islands in the world. Boasting beaches edged with coral reefs and some of the world's rarest wildlife, it's as close to paradise on earth as you're ever likely to discover. With such natural advantages, it's no wonder that many luxury hotels and villas have been built upon the islands of the Indian Ocean. Maldives, Mauritius, Seychelles and Sri Lanka all contain some of the loveliest resorts on the equator.
The islands' equatorial location means the temperature is pretty stable – in the region of 25 to 32 degrees in daytime. However, be warned that our traditional holiday time of May to September is monsoon season or cyclone season there. The best time to visit is between January and March, when the likelihood of it being dry is much greater.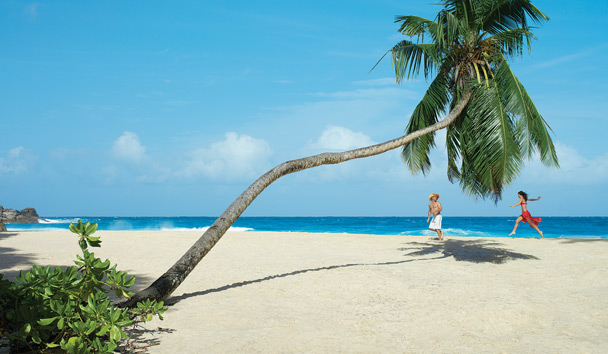 Many international airlines offer flights to the capitals and from there you are within transport links to outlying islands. The best resorts can be relied on to make sure you get to them safely, providing you with chauffeur service from the airport. Fly to the Maldives' capital Malé and islands such as Lankanfushi and Huraa are a boat ride away. Malé itself does not have a natural beach and is a city of high-rise buildings. Although the local bazaars can be worth a look, it's the small islands with their perfect coastline that give Maldives its justified fame. Remember that it is illegal to bring alcohol into Maldives, due to Islamic law. Any alcohol will be confiscated on arrival. Inside the resorts, however, you will be able to purchase it.
Once at your remote island, you'll find it the perfect place for a relaxing getaway, away from the fumes of the metropolis. Frégate Island Private in the Seychelles is perhaps the best place you can go for seclusion and pampering in one location. Stay in a villa here and you get a personal butler, Jacuzzi and pool, as well as the chance to tour the island in your own golf cart. However, the real draw is the wildlife. Your fellow inhabitants will include Aldabra giant tortoises, terrapins, the Seychelles magpie-robin, and the frigatebird that gave the island its name.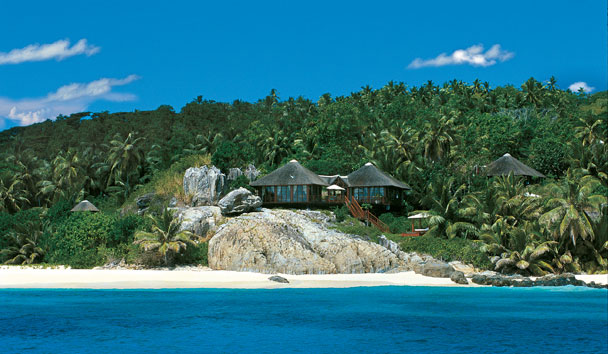 Frégate Island Private and other luxury resorts realise that the ecosystems around them are fragile and have systems in place to ensure that the wildlife and natural beauty of the islands are preserved and protected. Frégate even gives guests the chance to contribute by planting an endemic sapling. Rare species and their habitat are at risk from both human impact and changes in climate. The fate of the Mauritian dodo, which flourished before the arrival of European settlers, is a famous example. The Four Seasons Resort Maldives at Kuda Huraa is determined to prevent disaster and has teamed up with environmental consultancy Seamarc Pvt. to regenerate coral reefs. Coral is peculiarly prone to changes in water temperature; higher temperatures lead to coral having a bleached appearance and, if the temperatures don't lower, the coral dies. Fortunately, the project sponsored by Four Seasons is a proving a great success. Visitors can help out by planting their own coral frame.
You can enjoy the results of these coral conservation efforts by diving in the area. If you're a beginner arriving in Maldives, this is the time to learn. Maldives is popular with divers for its clear water that allows for a great view of its colourful underwater world. At Four Seasons Resort Maldives at Kuda Huraa has its own snorkelling trail for you to appreciate as well as scuba diving facilities. Other water-sports available are kayaking, wind-surfing and sunset fishing. It's definitely possible to have an activity holiday in the Indian Ocean's paradise resorts. Elsewhere in the Indian Ocean, Constance Belle Mare Plage, Mauritius, offers sports fans a similar range of activities as well as the advantage of complimentary access to the resort's two championship golf courses.
If you'd prefer your holiday escape a little closer to civilisation, The Fortress just outside the city of Galle, Sri Lanka, is just that. Guests are escorted by car or helicopter from Bandaranaike International Airport to modern hotel accommodation with architecture inspired by Galle's old fort. Take a day out to visit the fort itself with its Dutch and Portuguese architecture and you can also call on the local markets selling spices, and the freshest fish and vegetables. Galle also hosts a literary festival in March each year. Past festivals have featured bestseller Joanna Trollope and Booker Prize winner DBC Pierre. Note that from the beginning of this year it has been mandatory to apply for visas in advance online for Sri Lanka. Mauritius, Maldives and Seychelles still allow you to purchase a visa on arrival.

What these Indian Ocean islands have in common is an abundance of natural wonders, from animals and trees to sweeping white sand beaches and cliff-top views. Each island has its treasure-like resorts packed with activities, so whether you go for exploration, adventure or relaxation, they have something to offer you. The warm climate and unspoilt scenery make the Indian Ocean nations great places for spoiling yourself.
Elegant Resorts Travel Experts