Posted on 29. Jun, 2012 by Elegant Resorts Travel Experts in Destinations
A little adventure is a great way to blow off the cobwebs and really free the mind from the everyday grind. The good news is that adventure these days, even in some of the remotest parts of the world, can come with a large dollop of luxury.
On the list of top ten destination of this type is a place that inspired and amazed the great Charles Darwin. The Galapagos Islands off the coast of Ecuador are certainly worth the journey. On a volcanic archipelago of 13 main islands and six small ones, some extraordinary natural sights await. Giant tortoises, sea lions, penguins and the iconic large marine iguanas are 'tame' and unfazed by visitors. In the sea, the waters are equally rich. Whales and dolphins are regular visitors. Divers will be well-rewarded too, with some of the best diving in the world. Appreciating such a wondrous place requires a good guide. Choose a luxury tour based on a small cruise ship like 'La Pinta' and there will be plenty of experts and knowledge to make the most of your time. Incidentally, with visiting hours to the islands restricted to 6am to 6pm, knowing what to see and how best to do it is an important issue. Of course, after your day exploring the often unforgiving landscape of the islands, you'll welcome a return to all the creatures comforts and gourmet dining that await onboard.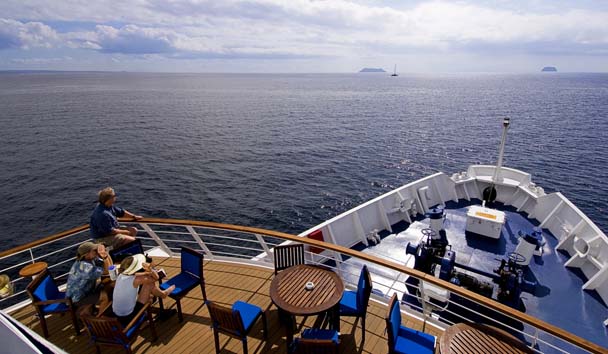 Another cruise that matches adventure with a large measure of luxury can take you up one of the world's most famous rivers. On board the custom-built river explorer the MV Aqua, you can explore the higher reaches of the Amazon. Only rivalled by the Nile as the mightiest river in the world, you'll enter a whole new world of landscapes, animals and local people. Beginning from Iquitos, a town so remote, it's only accessible by air or water, you'll encounter three powerful tributaries of the Amazon: the Maranon, Ucayali and Puinahua.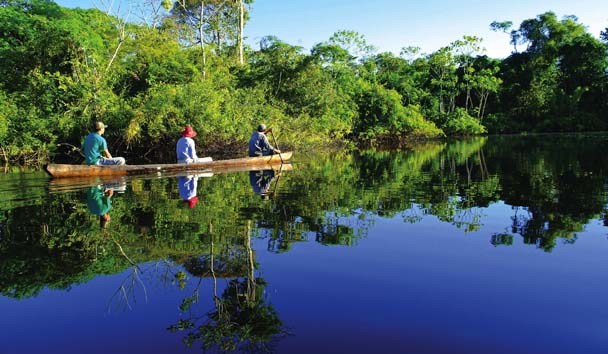 A visit to the Pacaya Samira Reserve is always memorable. In its five million acres, deep within the Amazon rain forest, live an extraordinary variety of creatures. As you travel along the river, the wildlife is rich too: alligators, iguanas, Amazon monkeys, hawks, herons, endangered pink Amazon dolphins, three-toed sloths…..the list is an exotic one. Perhaps you might be lucky enough to spot a sleek, black jaguar or a fearsome boa constrictor. The wildlife is no less impressive on a safari in South Africa. And no place says big game safari like the Kruger National Park in the far north of the country. As big as Wales, its 7500 square miles are home to more species of large mammal than any other African game reserve. Twitchers will be delighted to with the Park's 517 species of bird.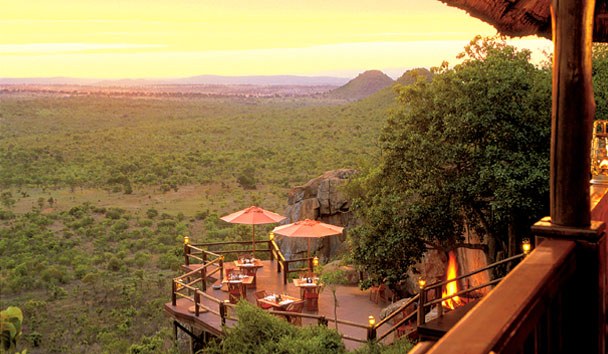 Luxury living is at home here too, when you choose one of the fifteen or so private reserves that border the Kruger. In places like Ulusaba or Shamwari, there's the perfect mix of exciting game watching, in small parties with expert guides and trackers, with dining under the stars and accommodation that leaves no luxury behind. Legendary islands, iconic river or superb safari, the adventures are out there waiting to be enjoyed in style when you book with elegantresorts.co.uk
Elegant Resorts Travel Experts